Next-Gen Hygiene Solution
---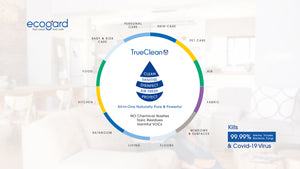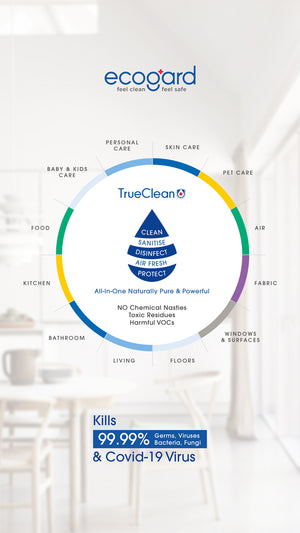 The New Way to Clean & Protect
Our TrueClean proprietary innovation help families to clean & protect the nature's way without chemical nasties and harmful toxic residues.
Power of One & Pure
ONE natural and sustainable solution to fulfil all your hygiene needs.
A family safe innovation that replace toxic household cleaners, sanitisers, disinfectants, air fresheners, fabric sprays, food wash, stain removers and laundry sanitisers altogether!
Discover the wonderful benefits of our Next-gen hygiene solution below.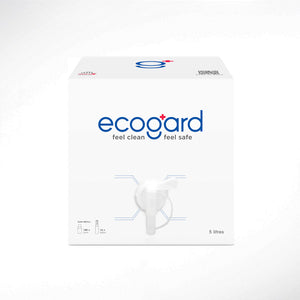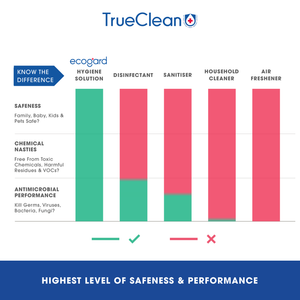 True Clean
Naturally Clean, Sanitise, Disinfect & Air Fresh in One-step without toxic chemicals, harmful residues & VOCs to enjoy a true clean experience.
Did you know that chemical nasties in conventional products are creating a toxic home environment and endangering your family?!
Make a wise choice to improve hygiene throughout your home and everyday life today.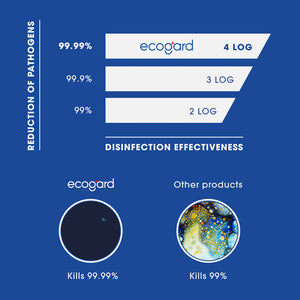 Professional grade performance
Proven 99.99% 4-Log reduction of harmful germs, bacteria, viruses, fungi (pathogens) and kills Covid-19 virus within seconds.
Highest level of safeness and performance to keep you and your loved ones safe!
All-purpose disinfectant cleaner
Say goodbye to harsh chemicals and hello to natural hygiene revolution.
Cleanse and purify any surfaces or appliances at ease, remove stains, mold, mildew and odour in one action to create a spotless and healthy living environment.
Rinse free, gloves free!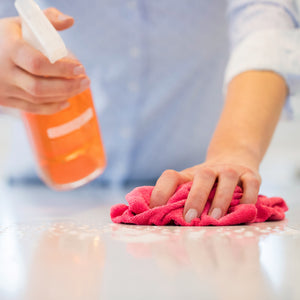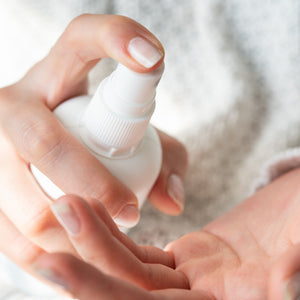 Skin care
Your skin deserves better than alcohol & chemical sanitisers.
Purify and nourish your skin with our natural hand spray for a clean, fresh, non-sticky and non-drying skin feel.
Skin pH-balanced, hypoallergenic and chemical-free. The ideal choice for babies, kids and sensitive skin.
Baby & Kids care
Chemical nasties in conventional products can lead to allergies and impair children's development!
Clean, sanitise and disinfect their nursery, feeding essentials, toys, learn & play area with our natural, child safe hygiene solution to create a safe haven for their growth.
Protect them from harmful pathogens, chemicals and alcohol poisoning risks.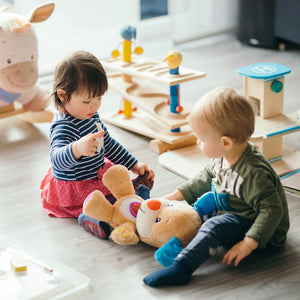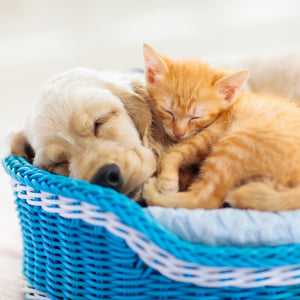 Pets care
Naturally alleviate pet odours and keep their living environment, toys and feeding essentials clean and fresh without harsh chemicals and toxic fragrances.
The superior pet fresh spray to keep your furkid refreshed.
Fabric care
Pre-soak laundry to disinfect and deodorise stench.
Remove organic stains, odours, bacteria, mold and mildew from soft furnishing and bedding to keep clean and smell fresh.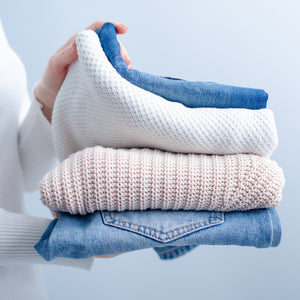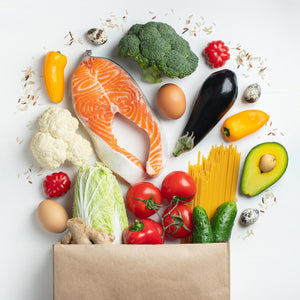 Organic food wash
Safely remove harmful bacteria and contaminants from fruits, vegetables, meat, poultry and seafood to prevent food borne diseases and keep food fresher for longer.
Ready to use. Rinse, soak or spray, whichever way you prefer.
Food grade and food safe to apply on kitchen appliances and food contact surfaces.
Infectious diseases prevention
Powerful, broad-spectrum antimicrobial performance for all-round daily protection.
Be wise, sanitise and disinfect high-touch items and surfaces to prevent fomite transmission risks!
Keep you and your family safe.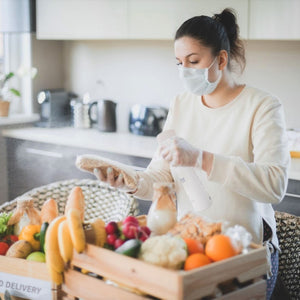 Air purification
Breathe Fresh, not Chemicals!
Conventional chemical products will release health-damaging pollutants and create a toxic home environment.
Purify and decontaminate indoor spaces with our natural hygiene solution to create fresh air and protect against airborne diseases.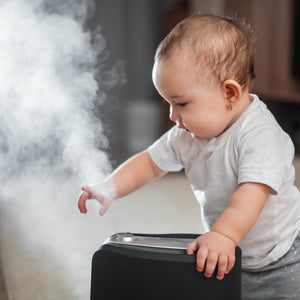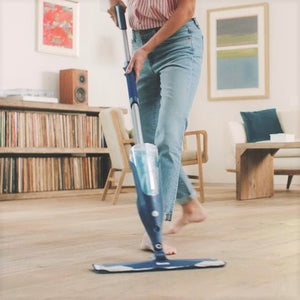 Floors care
Conventional cleaners can leave behind toxic fumes and residues lingering on cleaned floors which endanger family's health, especially to toddlers and pets.
Clean and reveal the natural shine of your floors with our natural hygiene solution to protect your loved ones.
Simply spray, mop and walk away. Clean, disinfect and deodorise in one-step without chemical nasties, feel clean feel safe everywhere.
100% Peace of mind
Young ones are curious, they touch and put anything in their mouth. The best way to protect their well-being and keep them safe is to remove toxic chemical products out of their life.
Choose right, clean and protect with our natural, non-toxic, family safe hygiene solution for 100% peace of mind.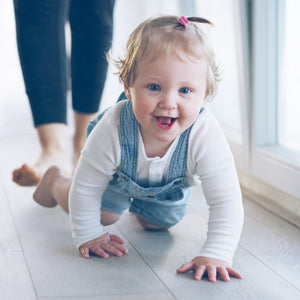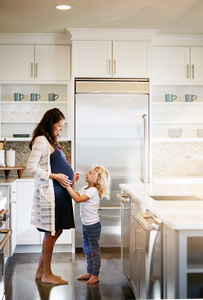 Feel clean, feel safe
#TrashTheToxins - Follow our guide to remove harmful toxic chemical products in your life for a TrueClean experience.
Begin your zero waste, non-toxic, clean home journey with ecogard to protect you and your loved ones feel clean feel safe everyday.
SHOP NOW